1-877-795-2278 | info@aircraftspruce.ca
Aircraft Spruce Canada
Brantford, ON Canada
Corona, CA | Peachtree City, GA
Chicago, IL | Wasilla, AK
SAME DAY SHIPPING ON ORDERS PLACED BY 2 PM | 877-795-2278
BRACKETT FILTER ASSEMBLY # BA104
Part# BA104
MFR Model# BA-104
Overview
Outer Diameter: 6-5/8 x 11"
Height: 3-5/8"
Weight: .50 lbs (Approximate)
Thickness: 1"
Specifications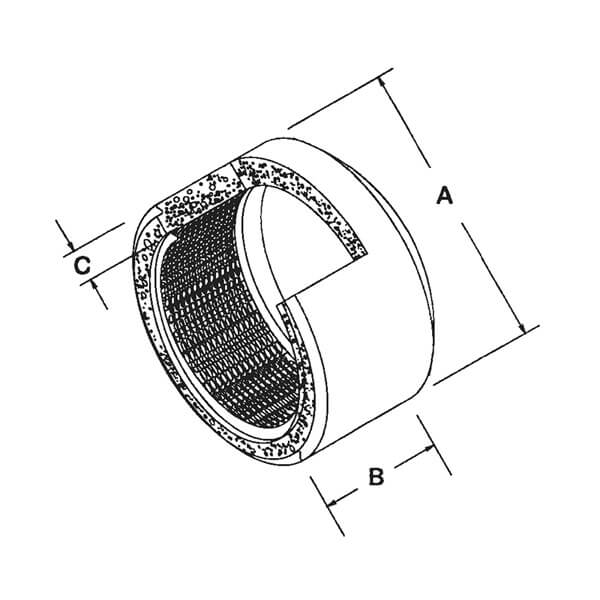 Dimensions (inches):
A: 6-5/8 x 11
B: 3-5/8
C: 1
Accessories
Frequently Purchased With
Reviews
This part comes with the metal frame (which shouldnt have be replaced) and the filter. If you only want the filter, get the BA-103.
Volo A
March 8, 2021
Good quality product
Loukas K
July 10, 2020
Great fit, needs no adjustments
Laith B
May 22, 2020
Thomas P
December 14, 2018
Q&A
Please note, Aircraft Spruce Canada's personnel are not certified aircraft mechanics and can only provide general support and ideas, which should not be relied upon or implemented in lieu of consulting an A&P or other qualified technician. Aircraft Spruce Canada assumes no responsibility or liability for any issue or problem which may arise from any repair, modification or other work done from this knowledge base. Any product eligibility information provided here is based on general application guides and we recommend always referring to your specific aircraft parts manual, the parts manufacturer or consulting with a qualified mechanic.
Q: What is the difference between this and BA-3? Is the -3 the foam filter only and this is the filter and metal frame lattice?
Correct, the BA3 is the throw away foam element that goes into the assembly. The BA104 is the entire assembly (bracket + element).
Q: Is this Brackett air filter assembly PMAd?
Yes, the Brackett filters are FAA PMA approved.