Other Customers
Have Also Viewed:
BENDIXKING XVUE TOUCH FLIGHT DECK SYSTEM





Part # 11-16286
The xVue Touch offers a fast, simple, and powerful integrated flight deck for your experimental or homebuilt aircraft.
10.1" 1920x1200 Touchscreen Display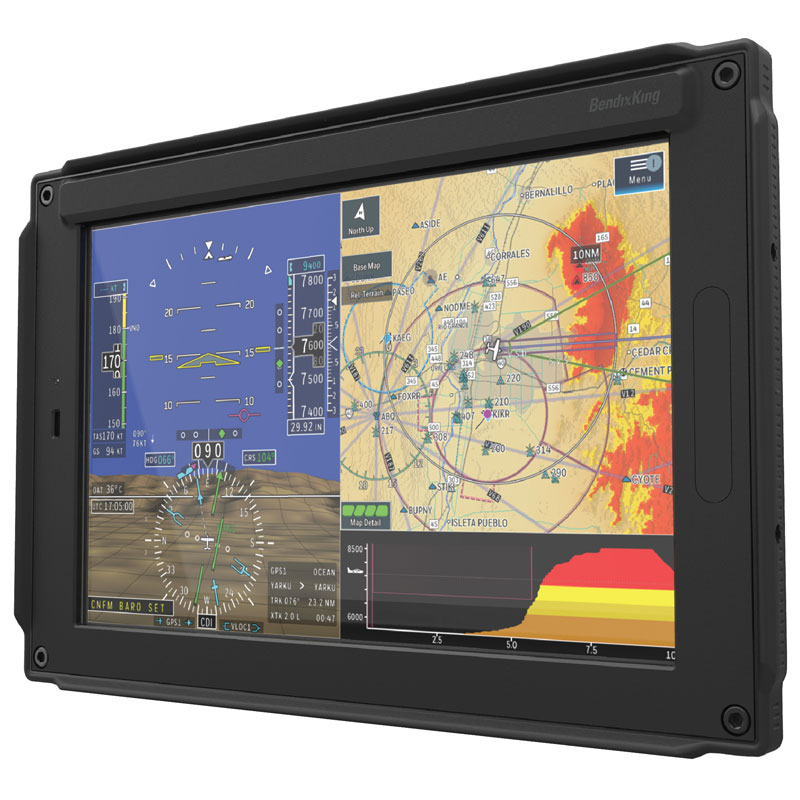 The xVue Touch is centered around an industry leading 10.1" display with a near 4K resolution and 1000 nits of luminescence. This stunning and intuitive interface places all critical functions just two touches away on its anti-glare, anti-smudge, and anti-scratch display. With cutting edge 97% touch accuracy, it is easy to control all of the functionality that comes standard with the system, including SmartView Synthetic Vision, Vertical Situation Display, and ADS-B In weather and traffic display. These features, within a variety of possible screen configurations, lead to improved situational awareness and safety.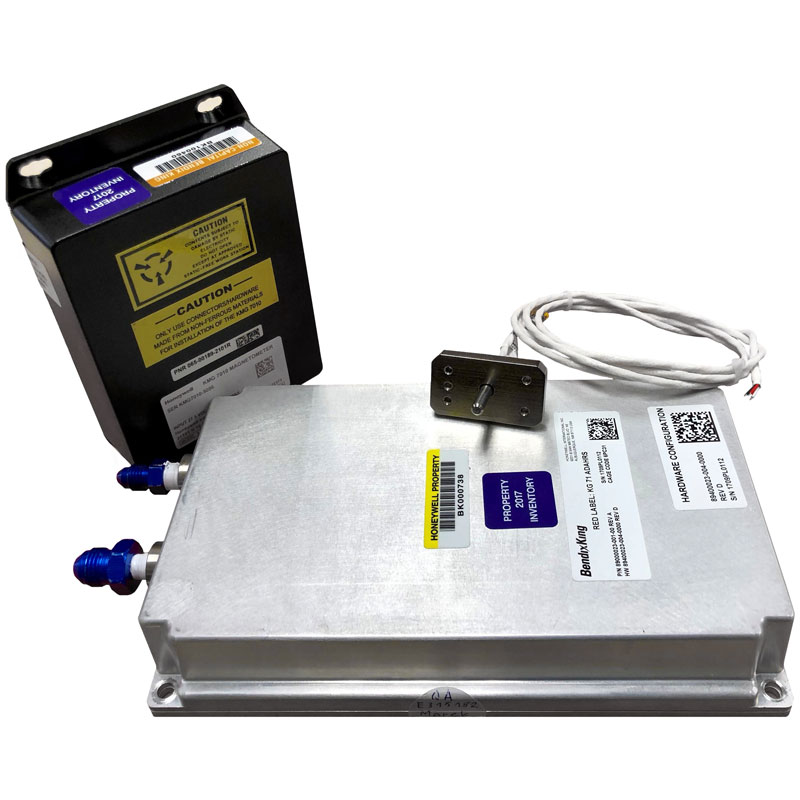 Industry-Leading Functionality
This lightweight system provides attitude, heading, turn coordinator, airspeed, altimeter, Vertical Speed Indication (VSI) and Course Deviation (CDI) with its included high-performance sensors. The 4-Knob remotely mounted controller offers flexible installation options, and built-in Wi-Fi allows for simple wireless uploading of databases and charts. Coupled with a seamless integration into existing BendixKing KSN series, Garmin GTN/GNS series, and Avidyne IFD navigators, the xVue Touch provides the perfect solution for panel upgrades or new installations.
High-performance sensors included - Tested up to 350 knots and +/- 4Gs
Display features an industry-best 1000 nits of luminescence and 800:1 contrast ratio, as well as 16.7 million colors.
SmartView Synthetic Vision (derived from Honeywell Epic platforms)
Full Screen Primary Flight Display (PFD) mode, split screen PFD, and Multifunction Display (MFD) including moving map, VFR, IFR, Charts, ADS-B traffic and weather.
Integration with commonly used autopilots and navigators
Air Data and Attitude Heading Reference System
Magnetometer and OAT
4-Knob remotely mounted controller offers flexible installation options
Built-in Wi-Fi and USB-C port
ABS-B In Weather and Traffic
Full 2-year system warranty


Is this Bendix King xVue Touch Flightdeck for certified aircraft and if so which aircraft? This is a tremendous unit I would buy one in a moment so what say you
No, the Bendix King xVue Touch Flightdeck is intended for use in experimental aircraft only.
---

Does this Bendix/King Xvue touch system include the ADAHRS, Knob module, Magnetometer, OAT probe, etc? If not, what items besides the panel are included?
This kit includes a screen, ADAHRS, magnetometer, OAT probe and connector kits.
---

Are there any databases included in the purchase? (Americas terrain)?
Yes, initial data will be loaded when the unit is first manufactured. The 28 day Jepp Nav cycle will be outdated by the time the customer receives the unit, we will offer a free download update once its all registered and setup.
---

What are the related products which need to be purchsed in addition to this unit?
This is a kit and includes the connectors, the ADAHRS and magnetometer.
---

Will this accept a nav signal from a King KLX125 nav Com?
Per the Xvue install manual the KLX125 is not on the compatible units list.
---