Other Customers
Have Also Viewed:
WESTACH CARBURETOR TEMP GAUGE NON-TSO
Make Selection(s) Below To Order
From $117.75 to $135.75





-50°C to 50°C, Provides instant icing check of carburetor. 8/30 vdc, yellow arc -10C to +10C, For use with 399W sender.

2" Round: 2C3-1
2-14" Square: 2A3-1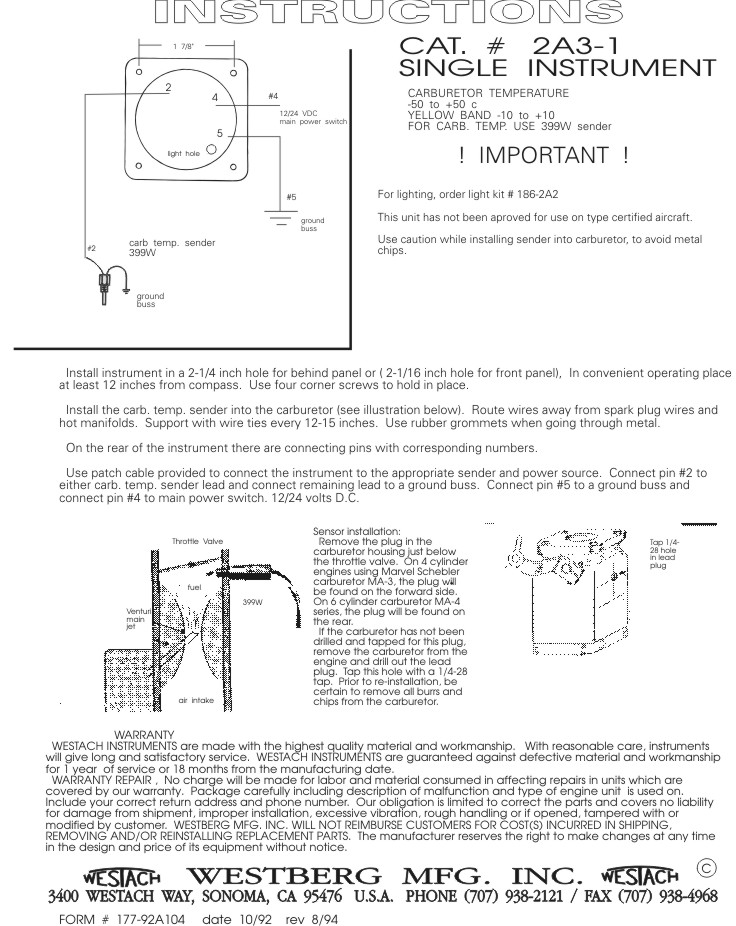 Westach Carburetor Temperature Gauge
Panel mounting screws
Patch Cable


Is there a wiring diagram for the Westach non-TSOd carb temp gauge?
Yes, we have added the wiring diagram to the web page in the 'Documents' tab. Please download and review it there.
---

Can these Westach Carburetor Temp gauges be used in certificated aircraft?
No, these gauges are for use in experimental aircraft only.
---
Enter the quantity desired of each item in the Buy column.