1-877-795-2278 | info@aircraftspruce.ca
Aircraft Spruce Canada
Brantford, ON Canada
Corona, CA | Peachtree City, GA
Chicago, IL | Wasilla, AK
SAME DAY SHIPPING ON ORDERS PLACED BY 2 PM | 877-795-2278
EXHAUST SYSTEM FOR CONTINENTAL 0-200
From $230.95 to $1346.00
Overview
PN 33401
This universal stainless steel exhaust system is designed for experimental aircraft using Continental A65 thru O-200 engines. Consists of 2 manifolds, left hand manifold has heat shroud with 2-1/2" connection for carb heat. Muffler outlet are 3" long. Tailpipe extensions may be required, sold separately

PN 33402
8" Tailpipe Extensions. Furnished with slip joint and pin clamp.

THIS SYSTEM IS PATTERNED AFTER A CESSNA 150 SYSTEM, BUT WILL NOT FIT A CESSNA 150 OR 152.
Drawings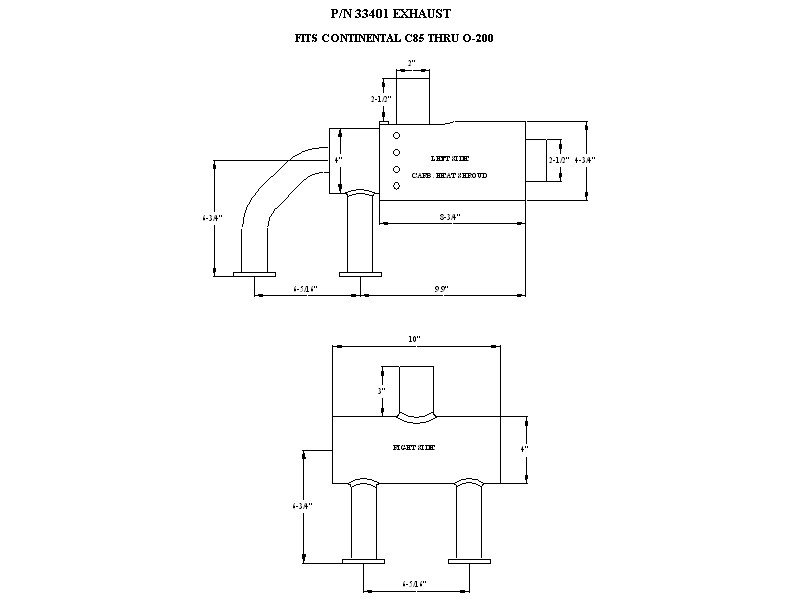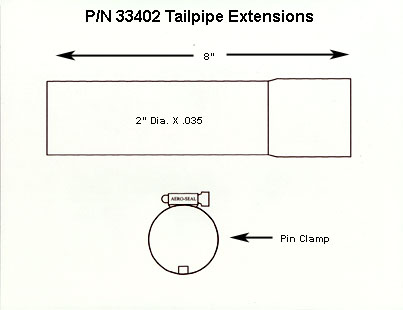 Q&A
Q: Does only 1 side have a shroud that can be used for heat or do both?
It only comes with carb heat on one side. They could add cabin heat to the other side if desired.