1-877-795-2278 | info@aircraftspruce.ca
Aircraft Spruce Canada
Brantford, ON Canada
Corona, CA | Peachtree City, GA
Chicago, IL | Wasilla, AK
THE AVIATION SUPERSTORE FOR ALL YOUR AIRCRAFT & PILOT NEEDS | 877-795-2278
LYCOMING CAM & CAM FOLLOWER APPLICATIONS
From $116.80 to $2292.00
Overview
Computer Optimized Camshaft:
The camshaft is designed for better cruise economy, lower valve-train loads and smoother idle and power operation. Lower valve train loads reduce camshaft and lifter spalling and decrease valve-train and guide wear and friction. Precisely timed camshaft lobe valve events eliminate re-ingestion of exhaust gases and improve economy and overall performance. Idle and power vibration characteristics are also computer optimized to passenger car standards to reduce pilot fatigue and component ware.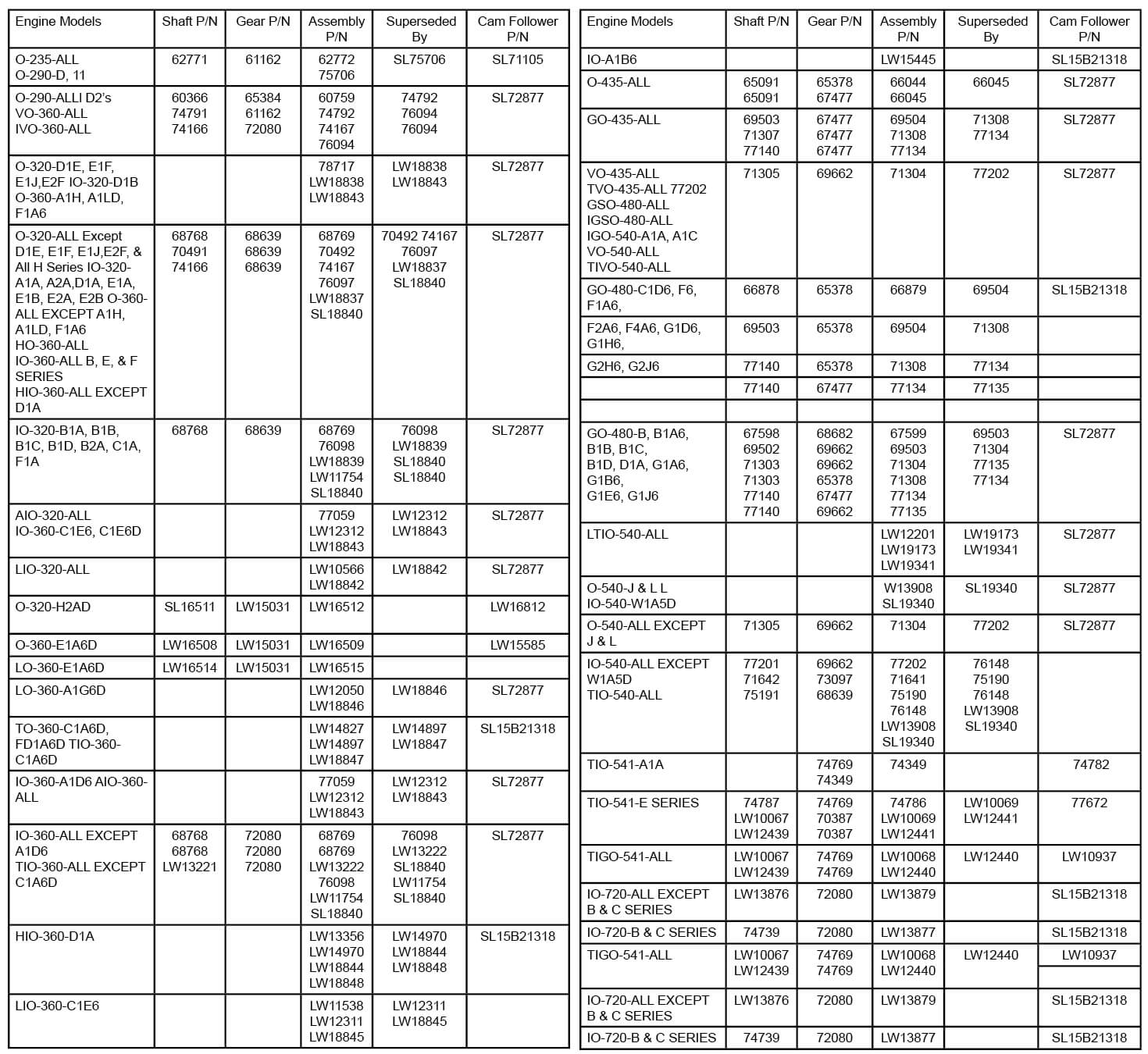 Note: Not all parts on application chart are carried.
Customers Also Viewed
Frequently Purchased With
Q&A
Please note, Aircraft Spruce Canada's personnel are not certified aircraft mechanics and can only provide general support and ideas, which should not be relied upon or implemented in lieu of consulting an A&P or other qualified technician. Aircraft Spruce Canada assumes no responsibility or liability for any issue or problem which may arise from any repair, modification or other work done from this knowledge base. Any product eligibility information provided here is based on general application guides and we recommend always referring to your specific aircraft parts manual, the parts manufacturer or consulting with a qualified mechanic.