Other Customers
Have Also Viewed:
LYCOMING CAM & CAM FOLLOWER APPLICATIONS
See Below for Parts, Pricing, and Ordering
From $121.75 to $332.00





Enter the quantity desired of each item in the Buy column.



Description
Part Number
Price
Buy
Sub-Total
SUPERIOR SL71105 TAPPET BODY
08-11855
$124.75
SUPERIOR SL72877 BODY, HYD.
08-11902
$121.75
SUPERIOR SL15B21318 BODY HYDRAULIC TAPPET
08-11644
$332.00

Current Total
Click Add to Cart to add them to your shopping cart
or Add to Wishlist to store them for ordering later.
Computer Optimized Camshaft:
The camshaft is designed for better cruise economy, lower valve-train loads and smoother idle and power operation. Lower valve train loads reduce camshaft and lifter spalling and decrease valve-train and guide wear and friction. Precisely timed camshaft lobe valve events eliminate re-ingestion of exhaust gases and improve economy and overall performance. Idle and power vibration characteristics are also computer optimized to passenger car standards to reduce pilot fatigue and component ware.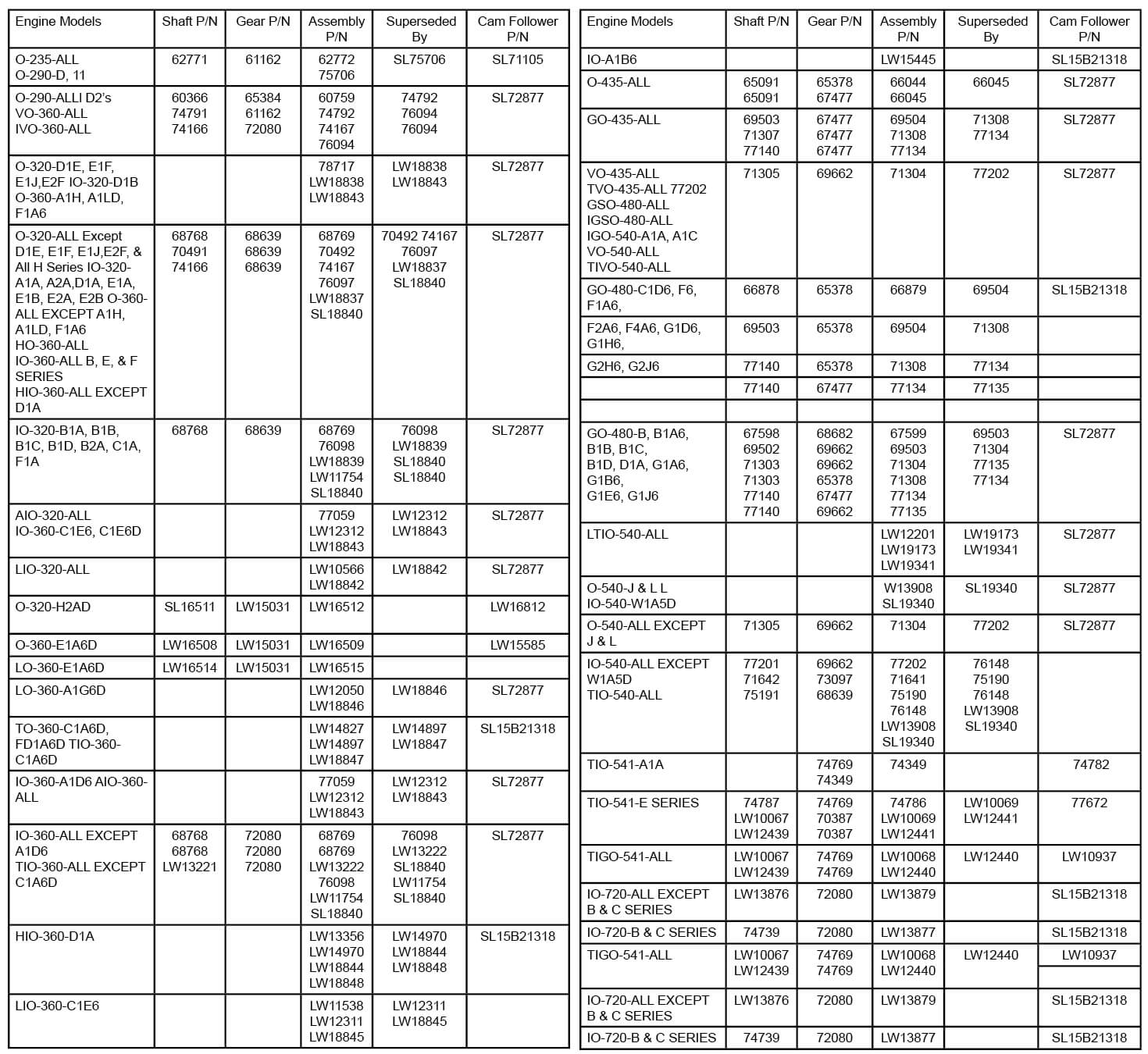 Note: Not all parts on application chart are carried.