1-877-795-2278 | info@aircraftspruce.ca
Aircraft Spruce Canada
Brantford, ON Canada
Corona, CA | Peachtree City, GA
Chicago, IL | Wasilla, AK
FREE SHIPPING ON ORDERS OVER $500 (SOME EXCLUSIONS APPLY) | 877-795-2278
NACA INLET 007 JO
Part# 05-00865
MFR Model# 007 JO
Overview
These are in two half pieces. Assembly is required.
Dimensions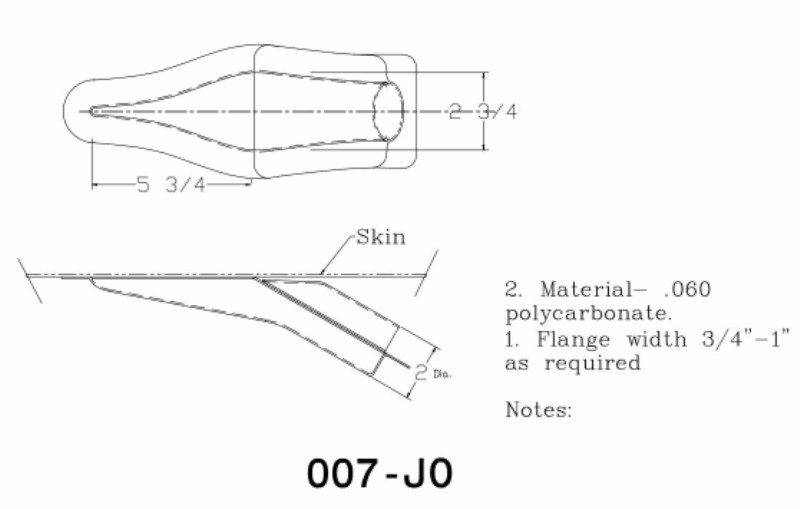 Customers Also Viewed
Frequently Purchased With
Reviews
Not worth the money. Made from clear thin moulded plastic (similar to the thin clear plastic used for clear packaging). Worth ten bucks at the most. For this price they should at least include a small amount of adhesive. This is the only negative review I have ever given. That is how cheap this thing is.
Fred W
August 10, 2018
Bought 2ea. After installing and promoting. One of them cracked all over. Called to complain they said if I mailed the cracked one back they would send a new one. Exsteamy cheap Flimsy garbage . Should have bought fiberglass ones
Brent H
August 18, 2020