HELP CENTER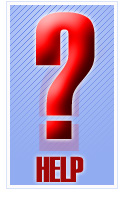 The Aircraft Spruce Online Catalog and Electronic Order Blank are easy ways to submit your orders at your convenience. The Aircraft Spruce Web Site is a direct link to Aircraft Spruce and one of the quickest ways to submit an order.

Please note that although the Aircraft Spruce Online Catalog is extensive it does not list every product in the bound version of our catalog. The electronic order form does however give you the ability to manually input any item in the bound version and obtain current pricing for those items.

Here are a few pointers and instructions to make your experience a friendly one.


BACKORDERS
We make every effort to ship orders complete but it is sometimes necessary to backorder an item if we are out of stock. Backordered items are not charged on the invoice enclosed with the shipped items. They are noted as backordered and will be shipped as soon as stock is received. Backorders are shipped from the warehouse that receives stock first and are charged at the time of shipping.

Aircraft Spruce pays shipping charges within the contiguous 48 United States by surface shipping on backorders when the backordered items could have been shipped via UPS inside the first package at no additional freight cost. Prepaid shipping on backorders does not apply to hazardous materials, oversized items or COD shipments.
SPECIAL ORDER SHIPPING
Special orders do not always qualify for the free shipping. Please give us a call before placing an order to see if your order qualifies.
CERTIFICATE OF CONFORMANCE/ 8130 FORMS
Aircraft Spruce provides you with its own Certificate of Conformance for our products at no charge. This is noted on every invoice. Factory certification and test reports are available on some items and 8130 Forms are available on FAA approved products. A cost of $15 per product on manufacturer certs and $50 per product on 8130 forms is charged to secure these forms.

Please inquire at time of order if test reports/8130 Forms are available for the items you are ordering. If available, the forms must be requested at time of order and in some cases the product must be special-ordered from the factory with the forms. These forms cannot be furnished after you receive the product. Anticipate shipping delays if 8130 Forms are requested.

If you require these forms, you can request that the salesperson add them to your order. If you are ordering online, please click the "Yes" radio button for the question "Certification Required?" above the shopping cart contents. Once you select yes, you can check off which form you require for each item in your cart. The system will automatically add the $15 or $50 charge to your bill. Due to delays and costs involved in furnishing these forms, we strongly suggest that you check to see if the Aircraft Spruce Certificate of Conformance will be acceptable in lieu of Form 8130.
COD ORDERS
Customers are able to order COD but are subject to applicable UPS COD charges (currently $10.50), additional handling ($5.00) plus regular shipping charges.

Please note that Aircraft Spruce prepaid shipping policies do not apply to COD orders. First time COD orders are acceptable paid by money order or certified funds only.
PROBLEMS WITH ORDER FORM (COOKIES)
If you have problems placing orders online or saving information on the order form (cart) before submitting your orders, you may have a problem with cookies. Make sure they are enabled and try again. If cookies are enabled and you still experience problems with the shopping cart or checkout and you are using Microsoft Internet Explorer, try downloading the patch found here and try your order again.

If you still experience problems, please email us at custsvc@aircraftspruce.com for assistance.
DAMAGED OR SHORTED MERCHANDISE
Open and examine all packages promptly. Notify the Aircraft Spruce Customer Service Department of any discrepancies in the order. If the merchandise is received in damaged condition or the carrier fails to deliver the entire shipment as shown on the Bill of Lading covering motor freight delivery, make note of the damage or shortage on the Bill of Lading and ask the driver to sign it. Then call the terminal office of the carrier and institute a claim for the loss or damage.

If a package delivered by UPS arrives damaged, report this to the driver immediately. UPS will issue a report on the damage to Aircraft Spruce at which time a replacement shipment can be made.
INTERNATIONAL ORDERS
Aircraft Spruce is recognized as the leading source of materials for aircraft builders, owners and pilots around the world. Over the past 55 years we have developed a family of customers in every part of the globe. Our International order dept. is more than happy to assist you in placing and processing your order for international shipment. Please note the following guidelines for placing an international order.

You may place your order with any of our international representatives or directly with our USA, Corona facility. Correspondence should be sent in english or spanish to expedite service.

Requests for quotation are processed within 72 hours, unless additional research is required on a product. All prices quoted and invoiced by Aircraft Spruce West are FOB Corona, CA and by Aircraft Spruce East are FOB, Peachtree City, GA. A quotation is processed as a proforma invoice for all overseas customers. A proforma invoice is not considered an order until funds are received to process the order. Actual freight charges may differ from a freight quote or estimate provided by a freight carrier.

First time orders are preferably received by fax or e-mail to insure correct notation of name and billing and shipping information. Please note the information on 8130 forms in the following paragraphs. If 8130 forms are required, we must be notified at the time the order is placed so that we may special order the documentation.

To economize on the shipping costs, International orders are generally shipped complete unless otherwise advised by the customer. We utilize DHL, UPS, Fed-Ex and Air Parcel Post for most international shipments. Shipments by DHL, UPS and Fed-Ex are highly recommended because of the excellent traceability of the shipments. Parcel post traces are very time consuming and unreliable. We cannot be responsible for shipments made by Parcel Post. Our international dept. also utilizes the services of many other air and sea carriers. Should the services of a freight forwarder be necessary we can work with one who is familiar with our service or with one of your choice to meet all of your shipment requirements. All freight, duty and customs charges are the responsibility of the customer.

Preferred methods of payment are credit cards (American Express, Visa, Mastercard, Discover) and by bank transfer. There is an additional $20 service charge for bank transfers. When making a bank transfer please fax a copy of your transfer along with your order request to ensure accurate allocation of funds. Please note that if payment is made by bank transfer there is an approximate 7 day delay before funds are confirmed and allocated.

A complete listing of Aircraft Spruce international representatives can be found via the main menu. Always remember to furnish your complete communications information on your correspondence so that we may respond to your requests promptly. We welcome your orders and look forward to being part of your team during your entire project.
ORDERING PRODUCTS
A) ORDERING PRODUCTS FROM THE ON-LINE CATALOG
If you decide you would like to purchase a product while viewing the online catalog click on the ORDER button and the item will be placed automatically in your shopping cart. A copy of the online order form will come on screen and the item chosen will be listed along with the item description and current price. You are able to change the quantity ordered simply by highlighting the quantity field and inputting the new quantity desired. Updating will update the form to reflect your increased quantity or any other changes you may have made on that line item. To remove an item from your order, enter a zero (0) quantity and click Update. Our computer will advise when stock is available and at which warehouse. If either warehouse cannot fill your order, the stock status field will be a clickable link that you can use to determine our stock status of that part.

B) ORDERING PRODUCTS NOT IN THE ON-LINE CATALOG
Although our on-line catalog is quite extensive there are many products that we carry that are not listed in the digital version of the catalog but are listed in the paperbound versions. The electronic order form provides a MANUAL INPUT section where you can enter a part number taken from a catalog and the quantity desired. Clicking on the button adds the item to your shopping cart and recalculates an order total. If you input a valid part number the description and current price is displayed. If it is an incorrect or inaccurate part number the item will not be added to your shopping cart. You are able to add as many items as are necessary to your order. You can change the quantity of an item ordered anytime before submitting your order.

Quick Easy Ordering:
If you have a paperbound version of our catalog, have already identified the items you are interested in ordering and just want to submit your order without navigating the online catalog, we have provided a direct link to the electronic order form from the Main Menu. Access the order form, input your order in the Manual Input section and submit it. We will literally begin processing your order minutes after you submit it if submitted during our business day or first thing in the morning if submitted after hours. This is one of the most convenient ways for customers to submit their orders.
CHECKING ORDER STATUS
Click on the Order Status button in the upper right hand corner of the order section or access from main menu via Customer Service.
OUR PRICING POLICY
Aircraft Spruce has always taken great pride in offering aircraft builders/owners the lowest overall prices in the industry. Many items in the catalog now show discounts for various quantity purchases. Special quotations on other quantity purchases gladly furnished on request. Our online catalog pricing is updated daily and should reflect current pricing. Should there be any kind of price discrepancy we will notify you immediately. We will continue to do our best to minimize increases and offer all of our products at the best possible prices. All prices are subject to change without notice.

PRICING UPDATES
Although we update pricing for the online catalog on a daily basis, occasionally there may be a price discrepancy between the price online and the actual current price. If there is a price discrepancy, that we identify at the time we process the order, we will notify you by email so that you are aware of any changes.

While navigating the Online Catalog you may come across a product that has a $0.00 price. There may be a variety of reasons for this. The part number may have changed and thus the price may not have been updated, the product may no longer be available or it could be a minor computer glitch. Please do not assume that we are giving the product away and decide you should order 6 of them. Normally if we are offering a product at "No Charge" the price will read "FREE" not $0.00.
RETURNED MERCHANDISE
Call Aircraft Spruce East or West customer service for RMA Number before returning any product.

Merchandise may be returned for credit or refund within 30 days from date of purchase if received in resaleable condition-packed in original manufacturer's box, complete with instructions and all components (if applicable). A copy of the original order showing purchase or information stating the invoice number and date of purchase, with reason for return must accompany the article.

Do not mail purchase information in letter form under separate cover. A 15% restocking charge may be applicable to all merchandise returned to cover costs involved in processing the return. Do not return any products C.O.D. as it cannot be accepted by our warehouse. All returns must be made to Aircraft Spruce West in Corona, CA. Certain items may not be eligible for return (e.g. books, dvd's, videos, special order items etc). Call first for return authorization and instructions.
PROBLEMS WITH OUR SECURITY CERTIFICATE
Submitting an order via the Aircraft Spruce Web Site is a secure transaction. With certain versions of some browsers trying to submit an order will prompt a warning message indicating there is problem submitting the secure form. 9 times out of 10 the culprit is a malformed domain name. Our certificates are only valid for the domain names "www.aircraftspruce.com" and "www.aircraftspruce.ca". If you are trying to checkout with domain names other than these, please change the url in your address bar and try your request again. Another common error is an expired security root certificate listed within your browser. These root certificates are listed in the preferences folder of your browser.

Each browser is slightly different. One easy way to diagnose the reason for your problems is to connect to our security certificate carrier, Thawte Engineering, and follow the instructions to update or modify your browser so you can connect with no problems. Click to Check your Browser. You only have to do this process once and you will never encounter the problem again. If you still experience problems, please email us at custsvc@aircraftspruce.com for assistance.
FINDING PRODUCTS (SEARCH)
There are two ways to search the catalog section for the items you are interested in:

A) Use hyperlinks in catalog main menu to select catalog section indexes. Then select the specific product you are interested in.

B) Our Search Engine can be accessed via the link at the upper right of the catalog section. When utilizing the search engine be as specific as possible when entering in your search topic.

There are three different types of search. 1) Title and 2) Text Search both search our online resources only. 3) Database Search searches our entire product database. Search ! and 2 provide information of the greatest detail. Search 3 extends over a larger database providing only basic information, such as product name, part number and current price. Multiple attempts using different search topics may be necessary to obtain the information you are looking for.

A good tip for searching topics is to search for both the singular and plural tenses of the search topic. For example, if you were looking for a gyro and you search for the word "gyro" the search results may only bring up only a few matches. If you search for the plural tense "gyros" more matches may be found because the searchable topic/product headings usually read something like "Sigma Tek Gyros" or "RC Allen Gyros".
SHIPPING AND HANDLING CHARGES
Shipping Charges are not automatically calculated by the Online Order Form. Because shipping charges are dependent upon the method of shipping and based on the size and weight of your order after packing we are unable to give you an exact shipping cost prior to you submitting your order. Shipping charges include insurance unless specified otherwise.

Please be assured that Aircraft Spruce charges only actual shipping charges and all shipping charges will be listed on your itemized invoice. Please note that you may incur additional handling charges based on the products you ordered or the method of shipping.

For example, if you ordered COD you would incur COD handling charges or if you ordered products considered "Hazardous" (e.g. Paints, Thinners etc.) you would incur hazardous materials charges. The handling charges can vary among the different freight carriers.
PRE-PAID POLICY: FREE SHIPPING ON ORDER OVER $350.00
PRE-PAID POLICY:
FREE SHIPPING ON ORDERS OVER $350
Most orders over $350.00, shipping within the 48 contiguous United States, will be shipped prepaid, with Aircraft Spruce paying the shipping costs! This only applies to orders shipped UPS ground and which are more economical shipping by UPS than by motor freight. Aircraft Spruce pays the freight, but any additional fees assessed by UPS (such as COD fees, hazardous materials, additional handling, etc) will be billed at time of shipment. Please refer to the UPS Service Guide for further details of additional charges that may apply. Orders that contain 5 gallon containers, oversized items, specially cut materials (ie wood, metal, etc), packages measuring more than 84 inches length and girth or 60 inches long or exceed 100 pounds total weight are excluded. Special Order items are also excluded from the Free Shipping promotion. Core charges, hazardous materials fees, box charges, and insurance are not considered part of the $350.00 value of an order. Our Free shipping offer does apply to orders for tires and batteries!*

Note: If the order qualifies for free shipping within the above guidelines, the system will offer "Free Ground Shipping" as a Shipping Method in the cart portion of the checkout process. If there is no "Free Shipping" option listed, the order does not qualify and freight quoted online will be billed. Please inquire at time of order for clarification on whether an order will qualify for the prepaid policy. Our exclusive prepaid policy is one more advantage you have in placing your order with Aircraft Spruce & Specialty Co.

*Some exceptions apply

DEALER FREE SHIPPING ON ORDERS OVER $195.00
For our dealers, free shipping is offered for orders over $195. The same rules in the above section apply to the dealer free shipping policy. Click Here for more information on our dealer / wholesale program.

FREE TRUCK FREIGHT ON ORDERS OVER $5,000
Effective immediately Aircraft Spruce will offer free freight on truck orders over $5,000. This is for all truck orders shipped to the 48 lower states from Aircraft Spruce West or Aircraft Spruce East. The order will have to ship from the warehouse closest to the customer. We will hold the order until we can ship complete from the closest warehouse to customer. If a customer wants us to ship and backorder, we will pay the freight on the first shipment by truck, but the customer pays the freight on the backordered items.

Please inquire at time of order for clarification on whether an order will qualify for the new prepaid policy. Our exclusive prepaid policy is one more advantage you have in placing your order with Aircraft Spruce & Specialty Co.

ALASKAN PILOTS AIRCRAFT SPRUCE PAYS FREIGHT TO SEATTLE
Aircraft Spruce has expanded its popular UPS Prepaid policy to cover a portion of the freight costs from Aircraft Spruce West to Alaska.

On most orders over $500, Aircraft Spruce pays UPS Ground shipping costs to Seattle, with the customer paying the remaining portion of UPS Blue air freight and any other fees. if ordering by phone, please mention the Alaska Freight Program to the sales representative, and if ordering online please note it in the "Special Instructions" section.
PAYMENTS
Credit Cards


Aircraft Spruce accepts all major credit cards including Visa, Mastercard, American Express, and Discover. We do not accept Diner's Club. We do not allow multiple credit card payments for web orders. However, split credit card payments are accepted on phone (877-477-7823), email or will call orders at any location.

We prefer first time orders to ship to the same address as the credit card billing address. If this order is routed to management for approval, we will verify the address with the customer's bank. The billing address must match exactly before the order can be processed for shipment.

If the customer requests to ship to another address, we will first verify the billing address. If this address is correct, we will verify that the shipping address is also on file with the bank. If it is not, we request that the customer call his bank and advise them to add the alternate address to his file for verification. The customer will then notify us the address is on file with the bank. We will then call the bank and confirm. Once confirmed, the order will be released to ship. We may also, at our discretion, attempt to contact the cardholder by phone to confirm the order. If the alternate address is a hotel, we reserve the right to decline shipment until payment is received in full in advance and we confirm the customer name is registered with the hotel. We reserve the right to insist that any first time order ship to a verified billing address only.

We reserve the right to request an authorization on your credit card for the amount of the order at the time of order. When the order ships, we will settle and collect the amount of the order including but not limited to the merchandise, applicable taxes, freight, and/or ancillary charges and any authorized amounts in excess of the settled amount will be released. If your order is not able to ship before the authorization expires, you agree to allow us to settle that authorization to hold the parts for you until the order is ready for shipment. You agree to hold Aircraft Spruce harmless for any costs you incur due to over limit or insufficient funds as assessed by your credit card company or bank.

PayPal
We accept PayPal payments (via our website only) provided that the shipping address is a PayPal confirmed address. PayPal is accepted for U.S., Canada & UK customers only.

Please note: PayPal payments cannot be combined with other payment methods.

Orders through PayPal cannot be modified. You must cancel the order and place a new order if necessary.

Click here to learn more about Paypal.
Click here to learn more about what a PayPal "Confirmed" address is.
Click here to learn more on how to "Confirm" an address with PayPal.

Not sure if your address is "Confirmed"? You can check if your address is confirmed by logging in to this page. PayPal Confirmed addresses will be marked as "Confirmed" in the STATUS column.

Note: We do not accept eChecks (bank account payments) via PayPal unless you have a valid credit card attached to your account (for back-up purposes). PayPal may therefore ask you to add a valid credit card to your account for you to complete your order with us. Click here to learn more.

PayPal Customer Service can be reached at 888-221-1161 and will be able to help you verify if your address is confirmed. They can also assist you in setting up the information correctly on your account.

Cash on Delivery (COD)
Customers are able to order COD but are subject to applicable UPS COD charges, additional handling ($5.00), plus regular shipping charges. Please note that Aircraft Spruce prepaid shipping policies do not apply to COD orders. First time COD orders are acceptable paid by money order or certified funds only.

Check
Checks are accepted for all orders by phone (877-477-7823), email (Click Here), or at any will call location. However, checks are not accepted on web orders.

Wire Transfer
You may place an order by phone or email and pay by wire transfer. First, contact our sales staff with your parts list and destination address. They will then send you a proforma quote including all applicable charges. The banking details for sending the wire transfer will be on the proforma quote. Once we receive the funds, we will release your order for shipment.


SPECIAL INSTRUCTIONS FOR YOUR ORDER
On the first page of the order form we provide an area for special instructions. This could be for things like cutting instructions, special delivery instructions or that part number out of a 1987 catalog that just does not want to go in. Use this section to input any instructions you feel might be important in processing your order.

If you have selected any special order parts, we will display an alert in red. Please include aircraft information (year, make, model, serial number, voltage, etc..) if it is relevant. Note also that special order items are noncancellable and nonreturnable.
CUSTOMER INFORMATION
Filling out the Customer Information section of the order form completely is very important. It will assist us in avoiding delays and insure the correct processing and shipping of your order. Double check your shipping information before submitting your order.

We will ship your items exactly as you specify. Make sure you include communication information such as daytime phone number and email address with all orders. This is extremely important should we need to contact you with a question about your order. Specify method of shipping if you have a preference and your method of payment.
SUBMITTING YOUR ORDER
Once you have selected or input the desired products and have provided all the needed Customer Information you are ready to submit your order. Click on the button at the end of the Order process. This will submit the form for immediate fulfillment. Upon submittal you will receive a confirmation that your order has been received.
PRODUCT WARRANTY
In cooperation with the manufacturers we represent, Aircraft Spruce & Specialty Co. warrants for a period of one year (on most products) from the date of original purchase its products to be free from defects in material and workmanship.

Aircraft Spruce & Specialty Co.'s obligation under this warranty is limited to repair or replacement of the purchased product only, and under no circumstances shall Aircraft Spruce & Specialty Co. be liable for any loss, damage, injury, cost of repair or consequential damages of any kind in connection with the sale, use or repair of any product purchased from Aircraft Spruce & Specialty Co.

Products sold are subject to manufacturer's warranty policy. Defective merchandise or out of box failure of product is repaired or replaced at manufacturer's option. Avionics, electrical, instrument or similar products that are defective are subject to manufacturer's warranty only and will not be replaced immediately from Aircraft Spruce inventory.
FAA/PMA'd PRODUCTS
NOTICE! Many parts on our website are NOT FAA approved. Unless our website specifically indicates a part has a PMA (Parts Manufacturers Approval), that part may not be certified or approved for aviation use. The selling of a part should not be construed as a representation that the part is certified or approved for aviation use, nor can Aircraft Spruce & Specialty Co. include instructions for use or warnings unless provided by the manufacturer or distributor. Any concerns the purchaser may have about the suitability of a part for aviation use, instructions for use or warnings, should be promptly directed to the manufacturer.