Other Customers
Have Also Viewed:
UAVIONIX SKYBEACON INTEGRATED WINGTIP ADS-B OUT SYSTEM - EXPERIMENTAL





Part # 11-15515
skyBeacon is a 2020 compliant, near zero-install, Class B1S ADS-B UAT transmitter integrated into a wing tip position light for experimental aircraft. An internal wireless monitor decodes replies from legacy Mode C transponders. Integrated uAvionix FYX WAAS GPS. 14 CFR §91.227 compliant. Smart phone configurable over WiFi.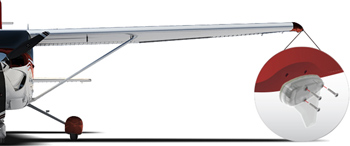 Easy Installation
Installation is as simple as changing a lightbulb.


✔

No airframe modifications or additional antennas are required.


✔

skyBeacon uses the existing mounting location, breaker, and wiring.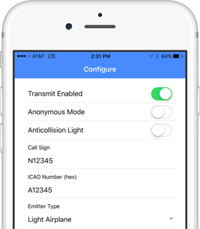 Goof-Proof Configuration
The skyBeacon mobile application will automatically configure the ICAO address, emitter type, aircraft length, width and GPS offsets by accessing the aircraft registration information stored online.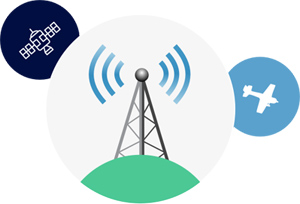 Ready for 2020
The All-in-one ADS-B solution that includes



✔

UAT ADS-B Out


✔

Integrated WAAS GPS


✔

Works with any Mode C transponder wirelessly


✔

Supports Anonymous Mode


✔

Integrated LED Navigation light
FCC ID 2AFFTUAT016R
ADS-B Out: §91.225, §91.227, AC 20-165B
GNSS Position: AC 20-165B
Position Light: SAE/AS8037
NON TSO'd - For Experimental Aircraft Only
skyBeacon
3x - O-Ring Seals
3x - (6-32 x 1-1/4") button head machine screws
3x - 6-32 Nut Plates
Wire Lead
Mounting Gasket

| | |
| --- | --- |
| | Just install this unit on my Steen SkyBolt and it could not have been easier. The setup is very stright forward and simple. Using the ShyBeacon app is a snap. This app walks you through the setup effortlessly. |


Does this UAvionix Skybeacon Integrated Wingtip ADS-B out system work with KT76A transponder with mode C? How does it recognize my mode C xpdr?
Yes, this is compatible with all Mode C transponders. The wireless functionality described is accomplished via a transponder monitor that detects the transponder squawk code and keeps it in sync with the ADSB-B out functionality. Your Mode C transponder does not have to have any special functionality to work with this system.
---

Will this provide a gps signal for an iPad via Bluetooth?
No, this is an ADS-B Out system only. It does not provide any signal in.
---

Can you explain anonymous mode of the UAvionix Skybeacon ADS-B Out System?
When checked, this enables the skyBeacon to transmit a self-assigned ICAO and sets a random Call Sign when the squawk code matches the defined VFR squawk code (1200).
---

What happens to the position light? I have position lights with Whelen strobes built into them. Is this compatible with that setup?
The position light is removed. So it will not work with that. All skyBeacon products now ship with an LED strobe.
---

Any chance this will be legal for certified aircraft before 2020?
Yes, the Skybeacon is currently undergoing the certification process and is expected to be TSO'd in Spring of 2018.
---

I have a kit fox 4 with strobe lights. Will the UAvionix Skybeacon work with one strobe on the right wing and the ADS-B on the left wing?
All skyBeacon products now ship with an LED strobe.
---

I dont want my nav lights on during day operations. Why cant I hook this Uavionix SkyBeacon system up to the strobe power?
This must have power at all times in order for the ADS-B out to be functioning.And is not meant to be connected to any other power source.
---

Any problems using the Skybeacon mounted somewhere else than a wingtip if you did not need the position light function and ran a dedicated power and ground to it?
It was made to replace your position light. We cannot advise anything outside of the recommended installation.
---

Will this work with a Mode S transponder? We have a non-extended squinter Garmin transponder GTX 330.
Per the manual, this will communicate with mode C transponders only.
---

In q&a you say no strobe and includes strobe. I want the strobe included and not sure your configuration
Per the manufacturer, All skyBeacon products now ship with an LED strobe. Note: Early experimental versions of skyBeacon did not have the strobe installed.
---

I understand that I will need to configure using a smart phone will I need this smart phone just to configure or will I need to have my smart on the aircraft at all times for this ADS-B to function?
Your phone acts as the controller for the Skybeacon, but does not have to be on and in front of you at all times.
---