AERO SUPPORT SPINNER REPAIR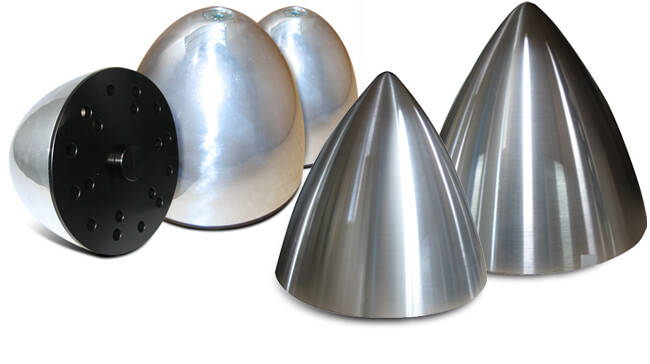 FAA-Approved Welded Spinner Repair
Extend the life of your spinners at a reasonable price. ASE specializes in high quality aluminum welding of aircraft spinners for all makes and model of spinners such as Cessna, Piper, Beech, Grumman, Diamond and many others.
Special order PN: 00-00005
Required Info:
Aircraft Make
Aircraft Model
Complete Engine#
Aircraft Serial#
Order Form
Email: Click here or Call for pricing:
Our process includes:
Paint stripping
NDT inspection to find any hidden damage
TIG welding any cracks or elongated holes
Oven stress relieving
Re-drilling of attachment holes
Bonding on new doublers
Any front face damage will be repaired using our FAA Approved repair process
Any internal bulkhead damage will be repaired using our FAA Approved repair process
Polishing spinners to their original gleen
Six-month warranty on repair location(s) - limitations listed below*
We also have exchange units available, plus core.
** The serviceable spinner is returned to you with the yellow tag or 8130 certificate ready for paint.
*Repair Warranty Limitations: ASEI, Inc. provides a six-month warranty on repair services only, specific to the areas where repairs are performed and found not to be caused by circumstances beyond ASEI's reasonable control. The warranty period begins on the ASEI, Inc. invoice date and ends six calendar months afterward. The warranty does not include the cost of shipping charges to or from the customer for the initial or any subsequent shipment(s). The maximum warranty coverage for any part is limited to only the price of the repair service charged by ASEI, Inc., which may be partially or fully refunded, at ASEI's sole discretion, for a part which is deemed to be unrepairable by ASEI, Inc.